Apple Watch can be used as a remote control when paired with modern Porsche vehicles, thanks to a new update to the Porsche Car Connect service. Users can lock their car, locate it, and even control things like the interior heater.
While we've seen lots of Apple Watch apps rolling out in recent weeks, Porsche is one of the first to combine Apple's debut wearable with cars — and it's an incredibly impressive effort. You can see a demonstration of the app below, courtesy of WatchAware: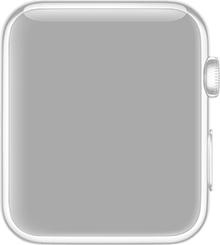 Porsche Car Connect allows users to locate their vehicle when they've forgotten where they parked it, and lock it remotely. It can also toggle a car's folding wing mirrors, and manage climate control.
What's more, the Watch app provides useful information about the car itself — like whether its roof is open or the luggage compartment is locked — as well as stats on recent journeys, including distance traveled, average speed, and fuel consumption.
To use the Watch app, however, you'll need a compatible Porsche. That's either a Panamera, 918 Spyder, Macan, or Cayenne built in 2014 or later — with a Porsche Car Connect unit installed.
Support may be limited for now, then, but this app demonstrates how useful Apple Watch can be when combined with everyday things like our vehicles. Here's to hoping more manufacturers will make Watch compatible with their cars in the future.
[via AppAdvice]